Friday October 22, 2021 5:30- 8:30 PM at the Clear Lake City Rec Center
2021 Fall Festival / Pumpkin Palooza
Train rides, petting zoo, music, food, pumpkin patch and more.
Costumes are WELCOMED!!  Dress up and come out for a family fun night at the Rec Center.  
Just $5 per person.  Everyone is welcome!
Are you a local vendor or business?  We would love to have you out at our event.  Vendor spots and sponsors are needed!
Mathnasium of Clear Lake, Yoga Six, Color Street Nails, StretchLab Clear Lake, Glowstar Novelties, Southeast Texas ER, Sea Lark Chiropractic, Sylvan Learning of Clear Lake, and more. 
Candles, signs, handmade crafts, jewelry, containers, purses, decorations, holiday crafts, everything is welcome.  Fill out an application today to save your spot!
Vendor form is HERE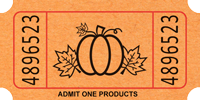 SKIP THE LINE AND PURCHASE YOUR TICKETS IN ADVANCE HERE
WHEN
October 22, 2021 at 5:30pm - 8:30pm
113 RSVPS

















Who's RSVPing

Brittni LaFollette

Thanh Nguyen

Jennifer Kelly

Kimberly Trevino

Chivon Jackson

Amy Torrez

Tek Ballesteros

Tom Morbach

Heyam Ayyash

Andrea Mendiola

Cassidy Chism

Jeny Reyes

Andrea Springer

Jessica Dubec

Evette Escoto

Amanda Pickens

Lila Peña